Your EmailGreen account comes with an easy-to-use drag and drop email and landing page builder with integrated signup forms so that you can attract, engage and convert.
Emails and landing pages that fit your brand keep your business looking professional and consistent throughout all your communication with your audience.
The Email EasyBuilder
Email marketing is still one of the most effective ways to reach your audience and generates some of the highest ROI when it comes to marketing. As a business, you need to be able to keep in touch with your contacts with beautiful and professional messages. The EmailGreen EasyBuilder for email is designed to help you easily drag and drop your way to email perfection, without any HTML knowledge needed.
Make your emails stand out. All you have to do is create your template, input your content, upload your images, and voila, your email is ready to be delivered. With EmailGreen, we guarantee optimal delivery rates, so your emails will always make it to the inbox, where they should be.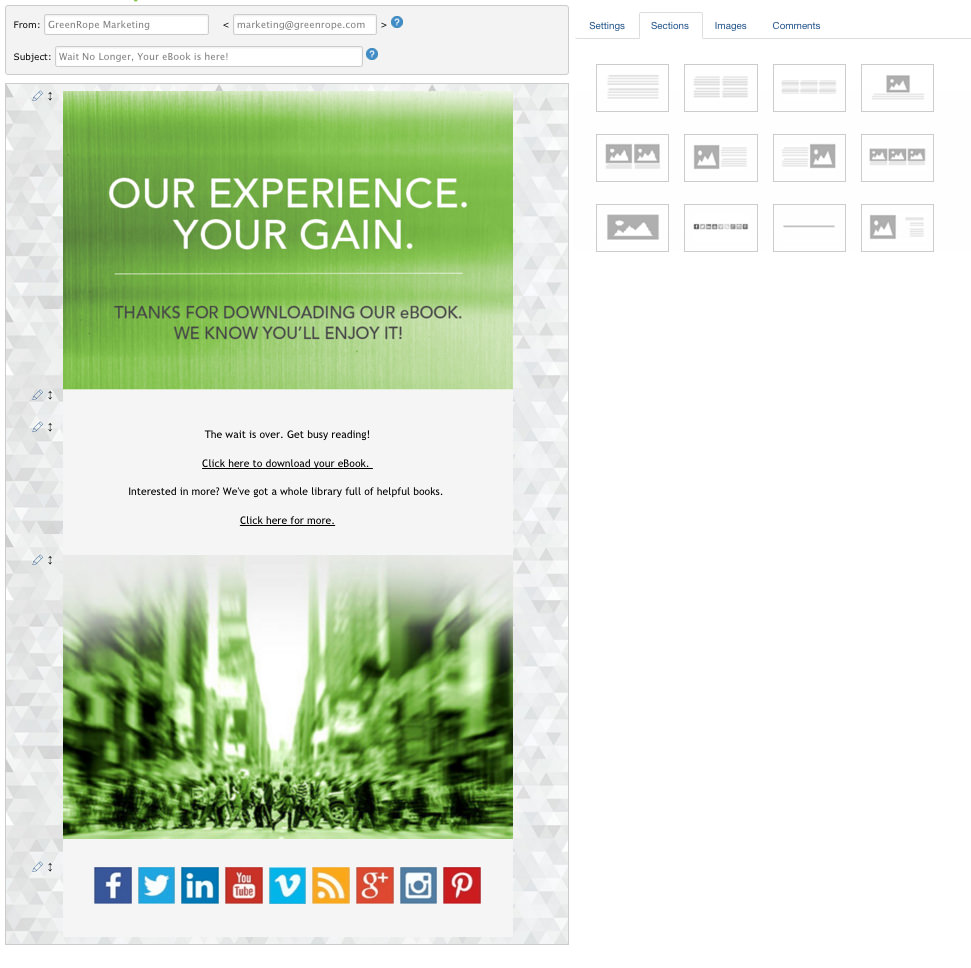 The Landing Page EasyBuilder
Landing pages help you turn website visitors into leads. EmailGreen's integrated landing page EasyBuilder is the perfect tool to help you quickly and easily build personalized landing pages. Grow your contact list by designing beautifully customized layouts, content, and images.
Every effective marketing campaign contains a targeted landing page and now with the EasyBuilder, designing beautiful campaigns is even easier than ever. Our drag-and-drop builder means you can create professional, mobile-friendly microsites - no HTML knowledge necessary! A few clicks, a few images, and boom - a great looking landing page instantly.
Need help building a landing page or customized email template? We've got you covered. Our Creative Services team is here to help you share your brand's story with the world. Contact our Creative Services team for a custom design that is unique to your business.