Email Marketing + CRM
1 Solution - Limitless Options
All the Tools you need to grow
Every EmailGreen account includes:
Basic CRM (contact management)
Email Marketing
Drag-And-Drop Email Builder
Signup forms & landing pages
Contact segmentation
Unlimited emails
Unlimited Users
No Contracts Or Hidden Fees
Get Started With EmailGreen
Why wait? Start now!
EmailGreen
EmailGreen offers users an easy-to-use and dependable email marketing solution with built in CRM, forms, and landing pages. Manage contacts, organize your data, and use that data to easily personalize your marketing campaigns. Plus, you get features like surveys, events, and more built right into the platform.
| Feature | EmailGreen |
| --- | --- |
| Pricing (500 Contacts) | $19/month |
| Contact Segmentation | |
| Complete CRM | |
| Project Management | $25 extra per month |
| Landing Pages & Builder | |
| Signup Forms | |
| Campaign Optimizer | |
| Event Management | |
| Surveys | $10 extra per month |
| Booking Calendar | |
| Opportunity Management | |
| Digital Document Signing | |
| SMS/MMS/Voice | |
| In-Depth Reporting | |
Email Marketing & CRM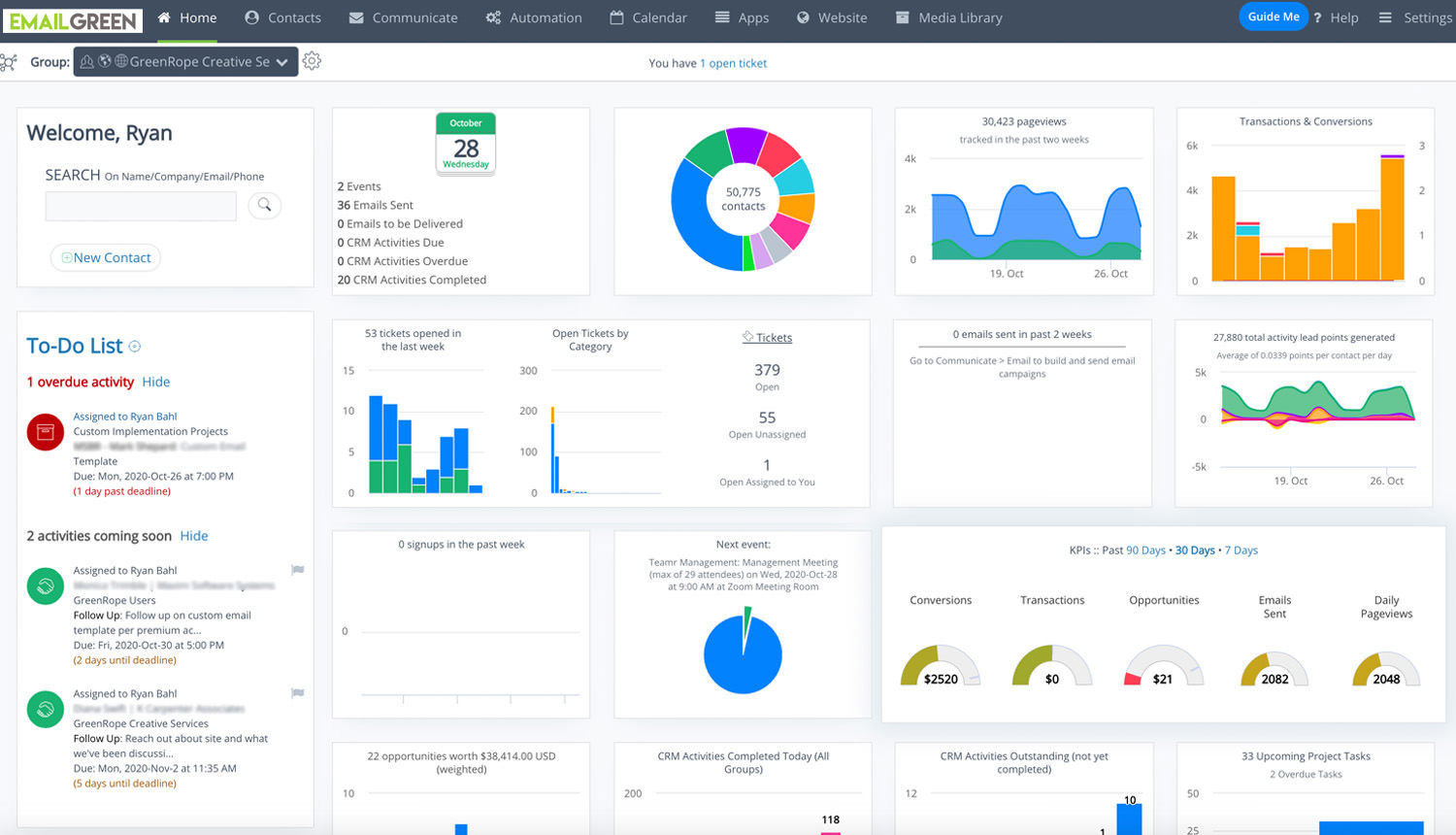 highlighted feature
Email Marketing & CRM
Use EmailGreen to help you generate new leads, nurture relationships, and manage your contacts throughout the customer journey. From Email marketing and CRM to signup forms, landing pages, project management, and more, EmailGreen is more than just a single feature solution. You get the tools you need right at your fingertips.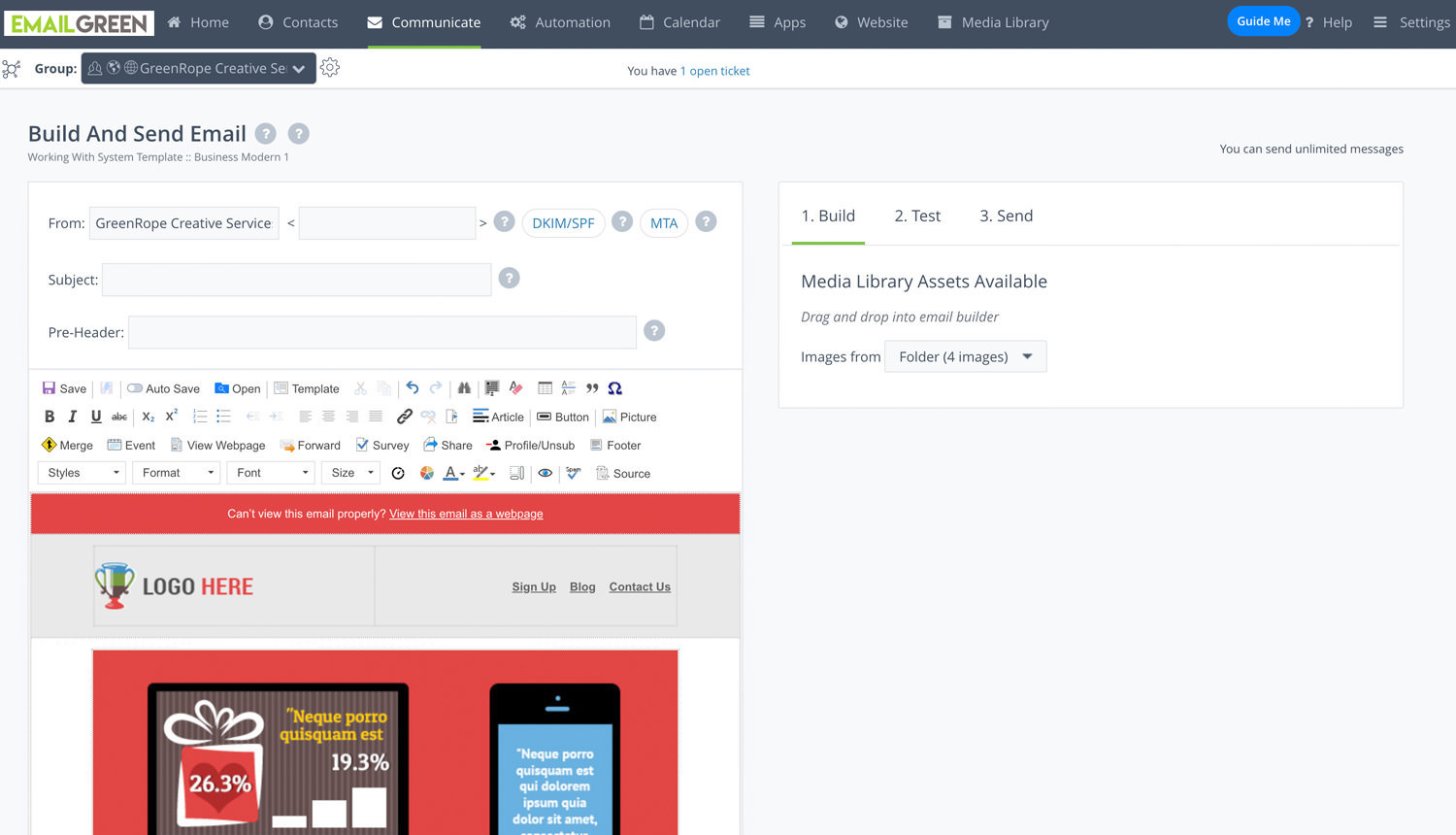 Email Marketing
Email marketing made easy. Choose from one of our professional templates or create your own with our drag-and-drop EasyBuilder. Segment your audience, test your emails, and use the campaign optimizer to send your top performing email.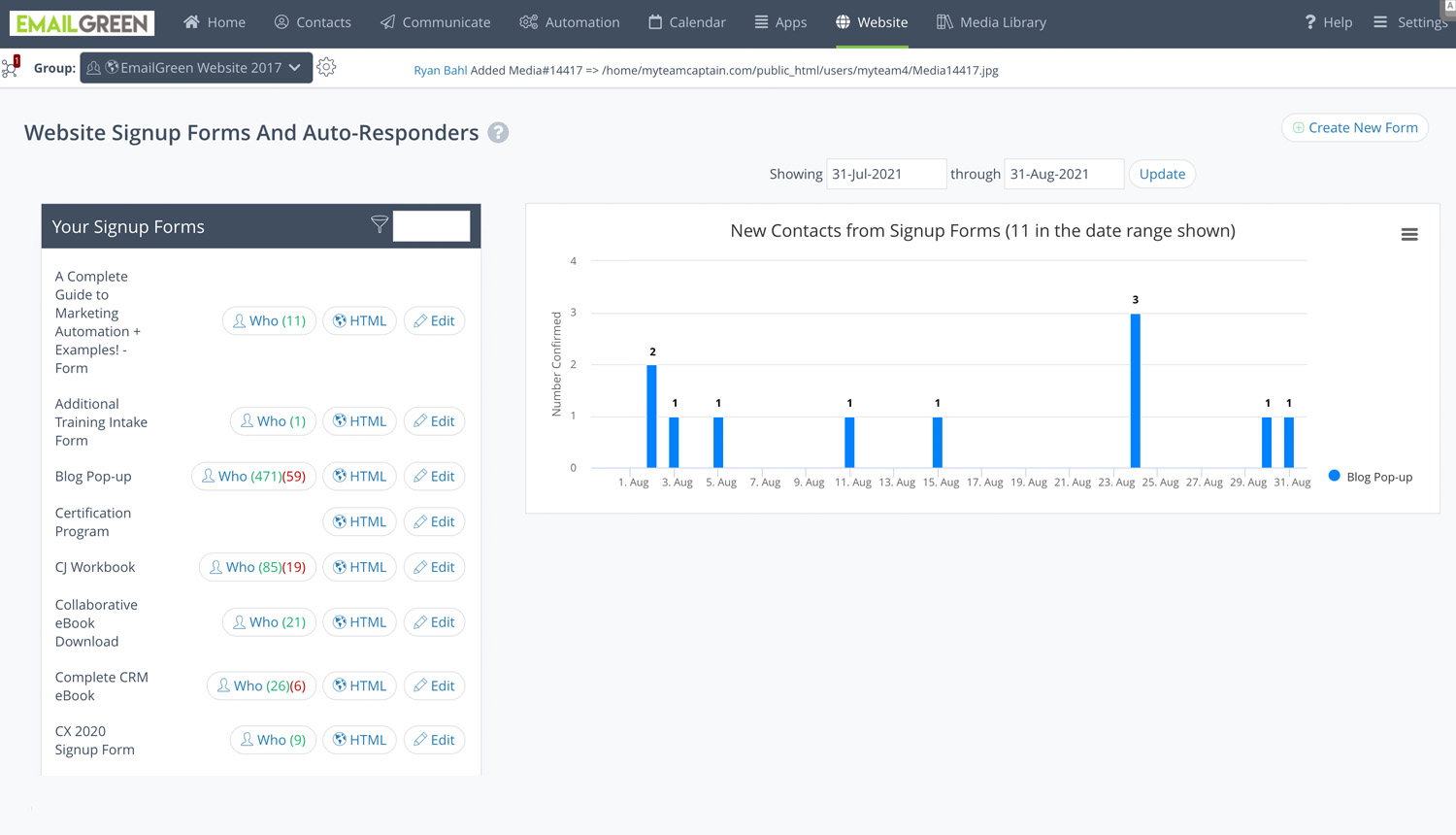 Signup Forms & Other Tools
Signup forms are the easiest way to generate new leads and build your contact list. Create signup forms, embed them on your website, or use our landing page builder. Along with signup forms, you get project management, surveys, SMS marketing, and more.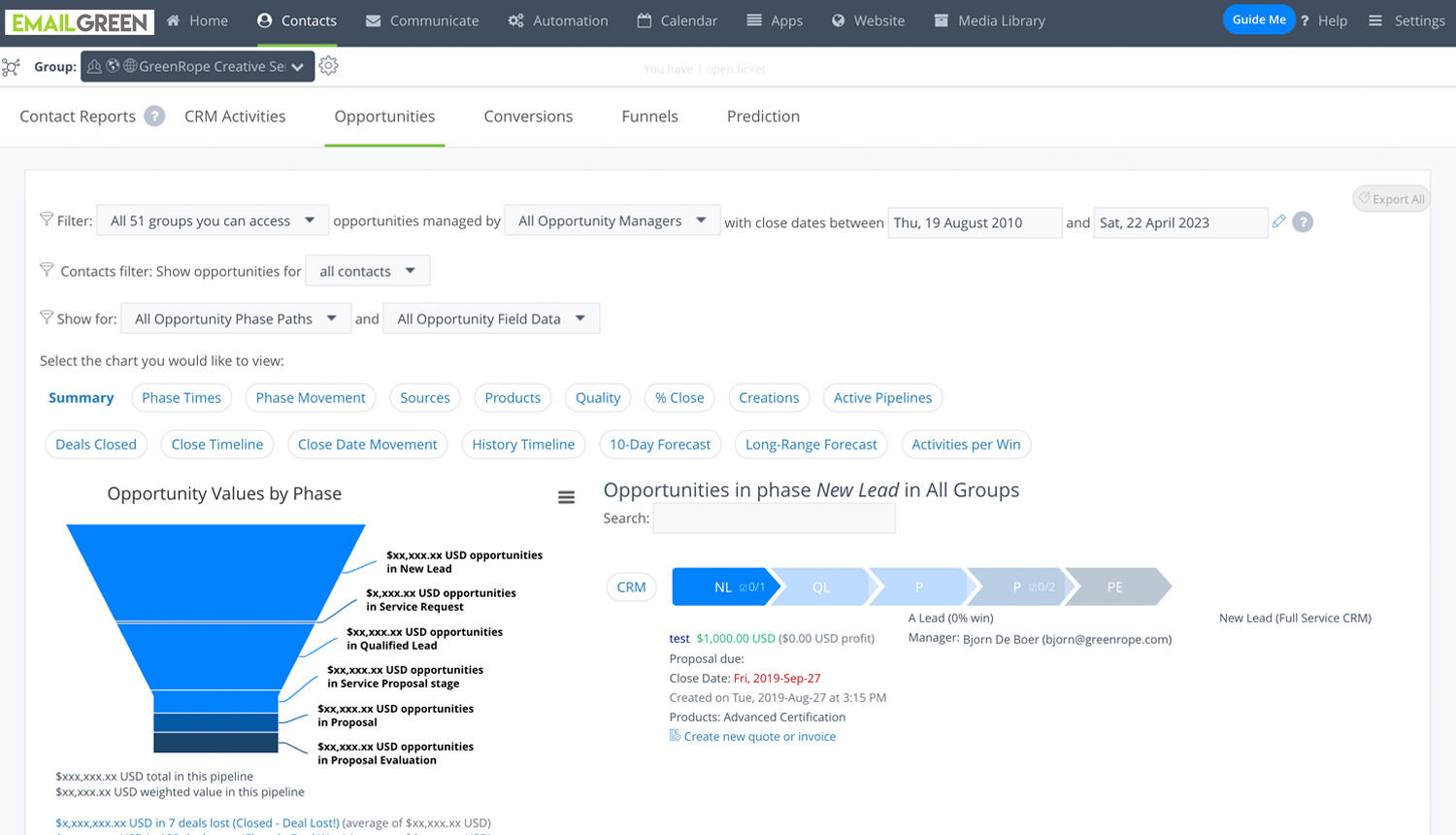 CRM
Your leads and customers are the lifeblood of your organization. Manage your contacts, view your relationship with them, and use the data stored in your CRM to personalize your email campaigns. Never miss an opportunity to engage and connect with your audience.
Try EmailGreen now.... love it forever
Why wait? Start now!
Average 4.9 / 5 support rating
"EmailGreen represents a great option to have an excellent administration of commercial email, and not only that, it is also a CRM, which represents one of the guarantees of success for a company"
- Joliz D. / G2 Review
---
EmailGreen Team,
Doing great since 2008